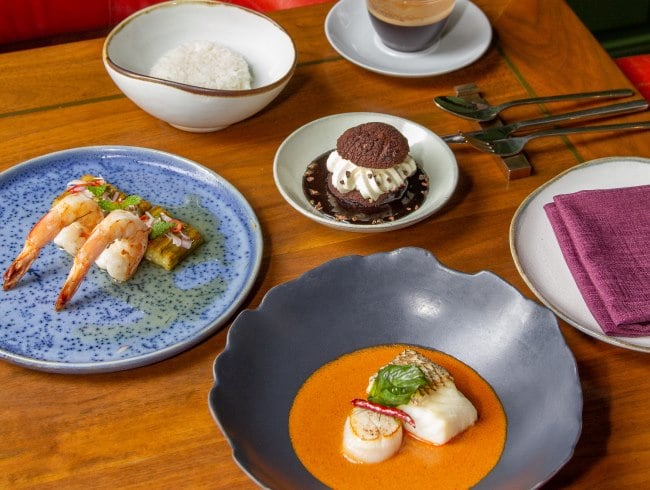 Eat Out with Marriott Bonvoy
Celebrate the timeless pleasures of good company and great gastronomy with Marriott Bonvoy in Thailand this May and June!
"Eat Out with Marriott Bonvoy" is a two-month epicurean extravaganza that showcases the finest cuisine from Marriott Bonvoy's portfolio of hotels and resorts all across Thailand.
Discover exclusive meals and dining deals valued at just THB 950, THB 1,150 and THB 1,450, with discounts of 20-50% off an amazing array of delicious dishes and culinary experiences! Dining out in Thailand has never been more rewarding!
3-course set lunch at THB 950 net/set inclusive of a coffee or tea (from THB 750++ - 1,090++/set)
Choo chee river prawns at THB 1,450 net/dish (from THB 1,500++)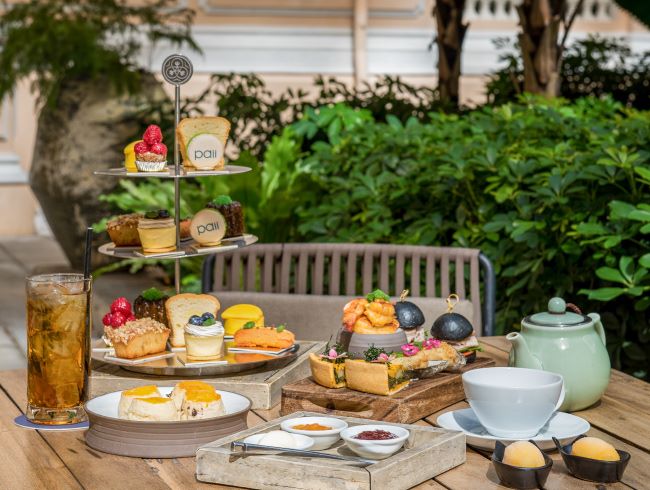 Paii Afternoon Tea
Introducing Paii Afternoon Tea infused Paii's dining concept 'modern Thai seafood' and other Thai-inspired savory items and sweets.
Heritage Afternoon Tea Set THB 1,450++
Madame Staro Afternoon Tea Set THB 1,990++ inclusive of 2 glasses of cocktails
Hotel Royal Afternoon Tea Set THB 4,000++ inclusive of 2 glasses of Champagne
*All sets include 2 pots of TWG tea or coffee.

Available every day from 2:30PM - 5:30PM
*This menu won't be available from 9 - 17 April 2022.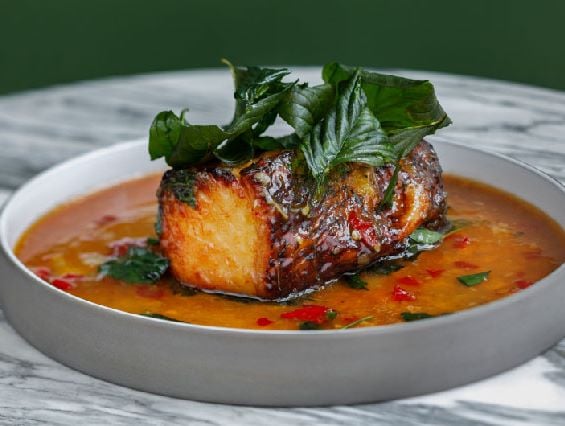 Set Lunch
Paii introduces set lunch menus featuring modern Thai seafood dishes perfect for quick yet gourmet lunch.
Paii set lunch is inclusive of starter, main, dessert with pricing determined by main course selected (range from THB 750++ - 1,100++).
Available Monday to Friday from 12PM - 2:30PM
*except public holidays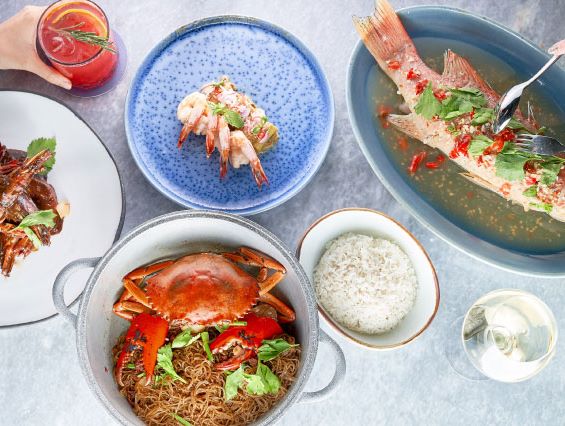 Cash Vouchers
For limited time only, Paii gives you cash vouchers with up to 20% bonus on purchase price.
Pay THB 3,000 for THB 3,300 cash credit
Pay THB 10,000 for THB 12,000 cash credit
Purchase now and use by 30 June 2022.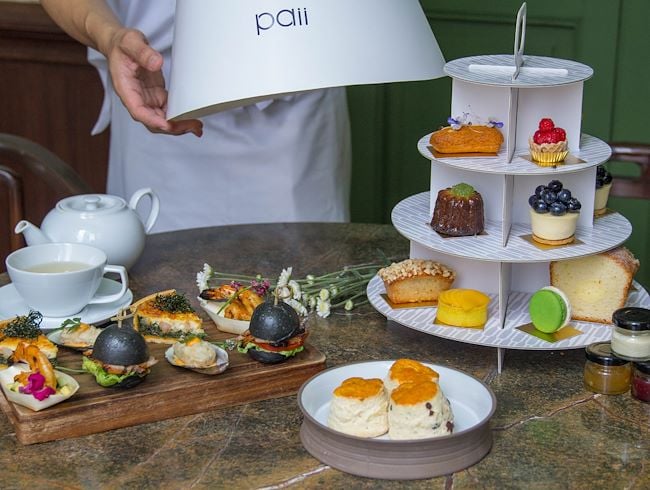 Tea Time at Home
Now you can enjoy sumptuous delights and soothing infusions from this popular legacy-house at home. Please note that this menu will not be available from 9 - 17 April 2022.
Paii introduces 'Tea Time at Home'. Now everyone's favorite afternoon tea set from Paii will be available to be enjoyed at home with your loved ones. For those who are craving for this afternoon indulgence, Paii's Tea Time at Home is exactly what you need.
The feature dishes, created and prepared by The House's modern Thai seafood outlet Paii, deliciously showcase the unique and authentic flavours of Thai seafood-driven recipes. The highlights include white prawn satay with peanut sauce and cucumber relish, New Zealand green mussel with tom yum mayo, mixed seafood yellow curry tart and more. Other items on the set include irresistible homemade traditional and chocolate chip scone, hazelnut financier, tamarind éclair, lemongrass-sago canelé and much more.
Tea Time at Home is available for pick-up or delivery daily from 12PM to 6PM at THB 1,450 net/set inclusive of a selection of 4 TWG teas. Extra charge for delivery via Grab rates. Highly recommend transfer by car only.
How to order
Order online
Order directly with us at 02 344 4000 or Line official @WBangkok